Rubicon Functional Fitness – Functional Fitness
Warm-up
3 Steady Rounds:

5 Med Ball Cleans

10 Wall Balls

5 Kipping Pullups or Swings

10 Ring Row
Barbell Warm-up:

10 Elbow Rotations

10 Back Squats

10 Push Press

10 Front Squats

10 Push Jerks

10 Front Squats
Strength
Front Squat (5 x 6)
De-loading and flushing Build up to 60% of your 1RM and perform 5 sets of 6 reps at the same weight.
WOD
HOLD FAST (Time)
6 Rounds For Time:
8 Push Jerks (135/95)

16 T2B

32 Double Unders (3:1 = 96 Singles)
15 minute time cap. Athletes should be looking at a weight on the barbell that they could comfortably perform all 8 reps "every round" unbroken. NO Split Jerks!!! Scaling toes-to-bar today with a knees-to-elbows, stiff-leg raises, knees-to-chest or 2x situps. Double under's are a 3 to 1 scale to singles….if you don't have DU's yet, you should've asked for them from Santa for Christmas…and hopefully you were good all year!!!(and by GOOD, we mean: Didn't show up late to class, didn't go poop in the bathroom and forgot to spray, didn't cut reps, always squatted below parallel and didn't make any rude, inappropriate comments and you should be golden)
Mobility
5 minutes Rumble Rolling your quads and calves.

5 minutes Lacrosse Ball in between your shoulder blades.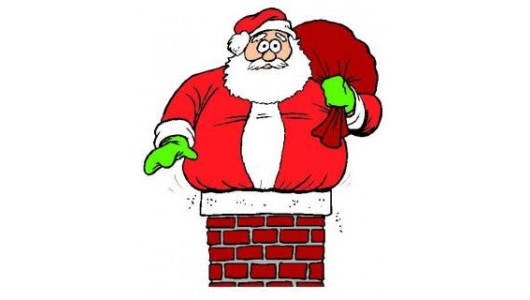 Time to get fit after Christmas!!!